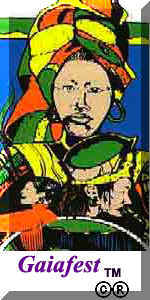 DOTTI ANITA TAYLOR was born in New York City, on October 5, 1942, into a very musical family. She is a pianist, flautist, composer, vocalist and poet. Her father was a tenor in the men's quartet, The Southernaires, and her mother was an accomplished violinist. At 3 1/2 years of age she started piano with Camille Caputo at the Caputo Conservatory of Musical Arts . For 10 years, she attended the Juilliard School of Music (Prep. Dept.) and studied with Regina Rubinoff and Bela Schumiacher and later received a B.A. in Math and M.A. in Music from Queens College.

Dotti has always been involved in both disciplines. In 2001, she retired from the NYC Board of Education after a 30 year career as a math teacher. During this time she was also a performing pianist and flutist, composer, arranger, copyist, transcriber and concert producer. Dotti has written over 175 original compositions and arrangements and has received 3 NEA grants in this field. In 2001 she also began to share her poetry. She has been awarded the distinction of International Poet of Merit and received the Editor's Choice Award in 2002 and 2003. She has poems in three publications.

As a pianist she performs as a soloist, accompanies vocalists, instrumentalists and choruses in the jazz and classical world. She has given two-piano classical concerts with Helen Rutledge and duet performances with Lois Tepfer. Since 2001 she has had the piano chair in the Tonal Artistes Orchestra and the Ray Abrams Big Band. In 1982 Dotti began the study of the flute and since 1989 has been playing with her own quartet or seven-piece women's ensemble, Moment Of Truth. As a flutist, Dotti performed in the first Mary Lou Williams Women In Jazz Festival at the Kennedy Center in Washington, DC. It was there, in 1996, that she was discovered by Nick Mathis and asked to take part in her Many Colors Of a Woman Jazz Concert in Hartford, CT. She has been in this concert as flutist, pianist, vocalist, conductor and composer/arranger since that time.

Dotti has recorded with Ted Dunbar, Jason Linder Big Band, Keisha St. Joan and the CarrHill Singers. She is the Musical Director and flutist with the New York Jazz Flutet. She has been either Concert Producer or part of the production team for several of International Women In Jazz's Jazz Festivals which are always a special event in the NYC JVC Jazz Festival. She is on the Board of Directors and Treasurer of IWJ. In December of 2000 she was homored by Harold Ousley and the Greater Jamaica Development Corporation for her contributions to the world of jazz. In 2003 she was the moderator of a panel during the Women In Jazz Symposium which was a part of the Ohio State University Jazz Festival. Dotti has played with such notables as Stanley Cowell, Cecil McBee, Ray Drummond and Mickey Tucker and has played in venues such as the Blue Note, Birdland and Sweet Basil's. She made her European debut in 2003 playing in Donne In Musica's Donne In Jazz Festival in Frascati, Italy.
Dotti is President of INTERNATIONAL WOMEN IN JAZZ
For bookings: 718-468-7376 * DATNOTES@aol.com
Links: