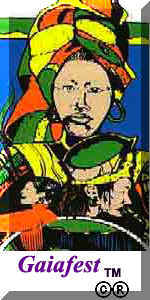 Eartha Mae Kitt was born on January 17, 1927, in North, South Carolina. Her mother worked on a cotton plantation and was 14, when she gave birth to Eartha. She began her career as a member of the Katherine Dunham Company and made her film debut with them in Casbah in 1948. Kitt was an international star, who distinguished herself in film, theater, cabaret, music and on television. She was nominated for a Tony three times, a Grammy twice, and an Emmy Award twice. She enthralled New York nightclub audiences during extended stays at Cafè Carlyle and these intimate performances are captured in her recording, Eartha Kitt, Live at The Carlyle.
Kitt was blacklisted in the United States, in the late 1960s, after speaking out against the Vietnam War at a White House luncheon hosted by Ladybird Johnson. She caused controversy, on tour in apartheid South Africa, in 1974, arguing that she had helped wean the regime by raising awareness of racism.
She returned to Broadway in the 1978 production Timbuktu! and continued to perform regularly. From the 1980s onwards, she appeared in numerous films, and her 1984 hit Where Is My Man found her another generation of night club fans. Her hit songs include Just An Old Fashioned Girl, C'est Si Bon, My Heart Belongs to Daddy, and Santa Baby.
Kitt portrayed Catwoman in the Batman television series in the 1960s, and appeared in the movie Boomerang with Eddie Murphy in 1992. In 2000, she won a Tony Award for Best Featured Actress in a Musical for The Wild Party.
She died on December 25, 2008.