Jeannie Cheatham
HONORARY MEMBER #2
WOMEN IN JAZZ SOUTH FLORIDA, INC.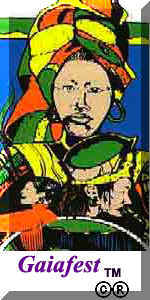 Born August 1927, in Akron, OH, Jeannie Cheatham is a pianist, composer and author of Meet Me With Your Black Drawers On. Her musical style was shaped in the church choir. She began piano lessons, when she was five and went on to play in the school band. She and Jimmy Cheatham taught at the University of Wisconsin before moving to San Diego , in 1978, where they made their home.
Jimmy Cheatham retired as Professor Emeritus status, in 1993, from the University of California at San Diego as Professor of Music. Jimmy was such a valuable resource, however, that UCSD officials hired him back immediately to continue in his role as Jazz Ensemble Director. In 1993, Jimmy and the UCSD Jazz Ensemble were selected by the San Diego Music Awards Committee for Best Jazz Ensemble. The Cheathams and the Sweet Baby Blues Band were voted as the Best Jazz Band in the area by the same group.

Jimmy taught Improvisation and Black Music History and was the Director of UCSD's Jazz Program during his active teaching years. Over the years, he has played bass trombone with Duke Ellington, Lionel Hampton, Thad Jones and Ornette Coleman, and was Musical Director for Chico Hamilton. He arranges all the songs for the Sweet Baby Blues Band and co-writes with his wife, Jeannie, most of their original songs.

Jeannie performed with Big Mama Thornton off and on for ten years. She was featured with Thornton and Sippie Wallace in the award-winning PBS television special "Three Generations of the Blues." In 1984, she toured with Cab Calloway. Prior to that, she was on the road accompanying blues greats such as T-Bone Walker, Joe Williams, Al Hibbler, Dinah Washington, Odetta and Jimmy Witherspoon. In 1990, she appeared with Marian McPartland on the popular radio series Piano Jazz. She is a most clever lyric writer, a gifted pianist and a delightful singer.

The Cheathams toured Europe , performing at the Nice Festival and the North Sea Jazz Festival. A review of the North Sea in Down Beat magazine stated, "And there was no better way to end the night than joining Jeannie and Jimmy Cheatham and the Sweet Baby Blues Band for a 3 a.m. sing-along of "Meet Me With Your Black Drawers On."

Jeannie and Jimmy Cheatham and the Sweet Baby Blues Band performed at Long Beach Blues Festival and Long Beach Jazz Festival, San Francisco Blues Festival, Playboy Jazz Festival, Monterey Jazz Festival, Chicago Jazz Festival and Fujitsu Concord Jazz Festival. They appeared in a jazz festival in New Zealand .

The couple played to packed houses at Catalina's and Birdland West in Los Angeles and Long Beach, Horton Grand in San Diego, Great American Music Hall and Kimball's East in the San Francisco area, Jazz Alley in Seattle and Four Queens in Las Vegas.

"Sweet Baby Blues" (CCD-4358), their debut album on the Concord Jazz label, was awarded the Grand Prix du Disque de Jazz, the French equivalent of a Grammy. This album of classic blues and Cheatham originals, including their own "Meet Me With Your Black Drawers On," has become a blues classic. "Meet Me With Your Black Drawers On" has been recorded by several other artists, including the Dirty Dozen Brass Band; has been quoted in the 1992 book "Cooler by the Lake " by Larry Heineman, and was performed on the television sitcom "Martin!" The album was so popular, a second pressing was done to keep up with orders from Chicago .

The success of their first album brought about six other recordings, featuring at least one special guest:.
"Midnight Mama" (CCD-4297)

"Homeward Bound" (CCD-4321)

"Back to the Neighborhood" (CCD-4373)

"Luv in the Afternoon" (CCD-4429)

"Basket Full of Blues" (CCD-4501)

"Blues and the Boogie Masters (CCD-4579)
Alto sax great Hank Crawford and the extraordinary trumpeter Snooky Young play on several cuts on "Blues and the Boogie Masters."

"Luv" was voted Blues Album of the Year in Down Beat's 1991 Critics' Poll, and "Basket Full of Blues" was named on Jazzscene of Oregon Critics' Poll of 1992. They also won the JazzTimes 1990 Critics' Poll Blues Group award. In 1991, the band appeared on "Club Date," a PBS television program that is still being aired across the United States .

The band delighted Johnny Carson on "The Tonight Show" that closed the 1988 series. Jeannie was nominated, in 1988 and 1993, by the W.C. Handy Blues Music Awards for Traditional Female Artist of the Year. In 1989, "Back to the Neighborhood" was nominated for a Handy Award. "Blues Like Jay McShann" was nominated by the W.C. Handy Blues Music Award Committee for Song of the Year in 1992.

Jimmy passed away in 2006, the same year of the death of their son.
Jeanie Cheatham is one of the most authentic blues vocalists/pianists alive today. With Jimmy Cheatham's "shouting bass trombone and aptly tailored arrangements," Jeannie reigns as the new Queen of the Blues.

The motto of the Sweet Baby Blues Band is "Nobody goes home feeling bad." And nobody does.