CARMEN BRADFORD is Melba's daughter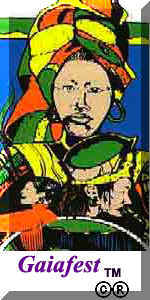 Melba Joyce was born on September 29, in Dallas ,TX. She grew up under the musical influence of her mother and grandparents. Her father, Melvin Moore sang jazz, toured and recorded with Dizzy Gillespie's Big Band. Her family moved to Los Angeles and Melba found herself opening for such renowned artists as Miles Davis, Freddy Hubbard and Smokey Robinson & the Miracles. She is a graduate of Antioch University West in Los Angeles . Melba appeared on Broadway in "Black and Blue" as understudy for all three principals: Linda Hopkins, Ruth Brown and Carrie Smith. She starred in the launching of that show's successful world tour. Melba appeared from Amsterdam to Beijing , London and Bordeaux to New York, Dallas , Beverly Hills , and Little Rock, Arkansas. She toured the war-torn fields of Vietnam to entertain the troops at the height of the war, an experience that raised her social conscience to new heights.
When Melba returned, she was appointed panelist for the Congressional Black Caucus of Women in Jazz Forum. She produced the first Women in Jazz Festival at Harlem's Schomburg Center for Black Culture and became a principal in the Day of the Child Series for UNICEF. Funded by National Endowment for the Arts, she produced Jazz for Special People, a musical education series for the handicapped. In 1998 Melba toured overseas as part of the 1998 Kennedy Center-USIA Jazz Ambassadors program in Africa , with a special performance at The Kennedy Center as part of the program. In May 2004, Melba was the first to be honored by the National Jazz Museum in Harlem and she appeared in the series "HARLEM SPEAKS", honoring those who keep jazz alive in Harlem. In August 2005, Melba joined the great Count Basie Orchestra as vocalist. In 2008, The Central Park Conservancy recognized Melba, through the City of New York for creating and producing the first Women's Jazz Festival.
In July 2009 Melba Joyce and Her Big Band debuted at Lincoln Center's Mid Summer Night Swing, with nine women and nine men, setting a precedence recognized by Jazz WBGO radio's Rhonda Hamilton, who compared the singer's actions to Benny Goodman who hired Black musicians to play with his big band. Melba celebrated Goodman's 100th birthday. Her band included trombonist Benny Powell, Lakecia Benjamin, Valery Panomov, Clarence banks, Debra Weitz, Michael Howell and Helen Sung.
In Autumn 2009, Melba was a judge at Russia's first prestigious, International Harpist Competition "The Golden Harp" in honor of The Empress Elizabeth, featuring the unveiling of one of Russia's celebrated composers, Dmitri Shostakovich, whose son is a conductor and interpreter of his father's creations. The colorful Gala featured Melba in a duet with Anna Makarova, the principal harpist of The Saint Petersburg Philharmonic Orchestra. The two achieved a striking blend of marvelous artistry and musicality in their version of "Send in The Clowns". With the Saint Petersburg Chamber Orchestra, under the direction of conductor Fabio Mastangelo, Melba sang Gershwin's "Summertime" with string arrangements by American trumpeter and big band leader Steve Huffsteter. In Summer 2010, Melba performed in Beijing, China and Georgia, Russia.