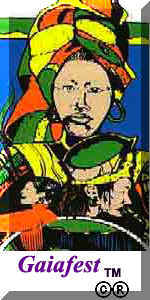 Mimi Johnson was born in the Bronx, NY on December 23, and resides in Atlanta, GA. She has traveled the world gracing stages with her powerful voice, engaging rhymes, and captivating stage presence. She has packed out many venues with the Hiphop ~ Soul group Caustic Dames, where she performs as the lead vocalist.

"MUSIC is my true gift and stop at NOTHING to share it with the World!"

Mimi Johnson is "W O M A N" and she inspires all true lovers of real music, filling the void of the vocals of the grown women in the music industry.
In the past 10 years, as CEO of Caustic Entertainment Group, she has produced several projects with the Caustic Dames, a dynamic, award- winning hiphop girl duo that featured Mimi as Puss 'n' Boots and Baby Spliph. Their CDs have sold into the thousands on tours they made on the East and West coasts of the United States, in Switzerland, Italy, France and England.
In 2009, Mimi released her first solo project entitled WOMAN. Her second solo CD entitled SOCIAL BUTTERFLY My Mothers Songs, will be released in 2012, featuring the compositions of Joan Cartwright. Her solo sophomore CD is bound for platinum success.

Over many years as a performer and recording artist, Mimi has maintained high energy and crowd turnouts. Mimi instills the greatness of true music back into your Life, Heart and Soul. Sexy, Grown, R&B ~ SOUL SENSATION is what she is! Mimi Johnson has brought back the grown woman music and vocals that you've been missing!

Mimi is the daughter of World Renowned Jazz and Blues Vocalist and Composer, Joan Cartwright and has one adult daughter and one grandson of whom she is extremely proud of. Mimi is the Secretary of Women in Jazz South Florida, Inc. (2011-2012)