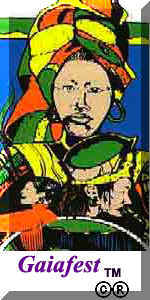 Nancy Wilson was born on February 20, 1937 in Chillicothe, Ohio. She was the first of six children born to iron foundry worker Olden Wilson and Lillian Ryan a domestic worker. Nancy's father would buy records to listen to at home. At an early age Nancy heard recordings from Billy Eckstine, Nat Cole, and Jimmy Scott with Lionel Hampton's Big Band. Nancy says: "The juke joint down on the block had a great jukebox and there I heard Dinah Washington, Ruth Brown, LaVerne Baker, Little Esther". Wilson became aware of her talent while singing in church choirs, imitating singers as a young child,and performing in her grandmother's house during summer visits. By the age of four, she knew she would eventually become a singer. At the age of 15, while a student at West High School in Columbus, Ohio, she won a talent contest sponsored by local television station WTVN. The prize was an appearance on a twice-a-week television show, Skyline Melodies, which she ended up hosting. She also worked clubs on the east side and north side of Columbus, Ohio, from the age of 15 until she graduated from West High School, at age 17.
Unsure of her future as an entertainer, she entered college to pursue teaching. She spent one year at Ohio's Central State College (now Central State University) before dropping out and following her original ambitions. She auditioned and won a spot with Rusty Bryant's Carolyn Club Big Band in 1956. She toured with them throughout Canada and the Midwest in 1956 to 1958. While in this group, Nancy made her first recording under Dots Records. When Nancy met Julian "Cannonball" Adderley, he suggested that she should move to New York City, believing that the big city would be the venue in which her career could bloom.
In 1959, she relocated to New York with a goal of obtaining Cannonball's manager John Levy as her manager and Capitol Records as her label. Within four weeks of her arrival in New York she got her first big break, a call to fill in for Irene Reid at "The Blue Morocco". The club booked Wilson on a permanent basis; she was singing four nights a week and working as a secretary for the New York Institute of Technology during the day. John Levy sent demos "Guess Who I Saw Today", "Sometimes I'm Happy", and two other songs to Capitol. Capitol Records signed her in 1960. Wilson married her first husband, drummer Kenny Dennis, in 1960. In 1963, their son, Kenneth (Kacy) Dennis, Jr., was born, and by 1970, they divorced.
On May 22, 1973, she married a Presbyterian minister, the Reverend Wiley Burton. She gave birth to Samantha Burton in 1975, and the couple adopted Sheryl Burton in 1976. As a result of her marriage, she abstained from performing in various venues, such as supper clubs. In this decade, she focused on her family, relocating to Pioneertown, California, to raise her children in a rural setting. For the following two decades, she successfully juggled her personal life and her career.
In November 1998, both of her parents died: she calls this year the most difficult of her life. In September 2005, Nancy was inducted on the International Civil Rights Walk of Fame at the Martin Luther King, Jr. National Historic Site. Wilson was a major figure in civil rights marches of the 1960s. Nancy Wilson said, "This award means more to me than anything else I have ever received." In August 2006, Wilson was hospitalized with anemia and potassium deficiency.
In March 2008, she was hospitalized for lung complications, but recovered and claimed to be doing well. Wilson shocked audience members at B.B. King's Blues Club and Grill in New York on May 26, 2011, by announcing that the performance would be her last club date before retiring. Miss Wilson's remarks came at the start of her show and produced gasps and shouts of "No!" from a startled sold-out house. "I want to go home...and stay home," she said, explaining her decision.