Dear Friends and Colleagues,
We are now getting feedback from the international press for the call for scores - hope you are passing on this call to all your members - this is a very dramatic situation - how would any of us feel without music!
PLEASE HELP!
Patricia Adkins Chiti, President
Fondazione Adkins Chiti: Donne in Musica
Via Riboty 23, 00195 Roma
adkins.chiti@donneinmusica.org
www.donneinmusica.org
Teachers, school children, nuns in convents, choir masters, military band directors, performers, publishers and record companies help us to help others. Will you?
Please join those who clean out their bookshelves and send us what they can. It doesn't matter how old the materials are and whether or not the music is popular, instrumental, vocal, traditional, classical, operatic or contemporary. We need materials to pass on. If you don't have music you can send a donation!!
"We care – we share."
This book, published in English and Italian contains entries by Sarah Ernst-Edwards featuring:
How many women composers and creators of music are included in textbooks and encyclopedias? Far too few. Those included are there because other women – musicians, scholars and historians – have wanted to celebrate their contributions. If music is not performed, it is not perceived to exist. Women's music is a tangible and intangible part of world heritage. Making it known is the mission of Women in Music. - Patricia Adkins Chiti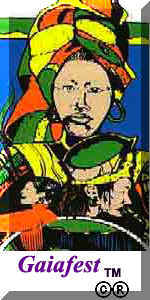 PATRICIA ADKINS CHITI is a professional musician and musicologist. Born in England, she has performed in public, since childhood, completing her studies at the Guildhall School of Music and Drama, London and the Teatro dell'Opera, Rome, where she made her operatic debut in 1972. Her long and highly successful international career with symphony orchestras, at festivals and opera houses and on CD and TV recordings, includes her own television series. Many important composers have written and dedicated works for her voice.
Residing in Italy, Chiti was an Italian state commissioner for Equal Opportunities for Musicology and Performing Arts, and is a consultant to universities and institutions throughout Europe. During the World Congress on Cultural Policies for Development in Stockholm, in 1998, she proposed clauses regarding women and children included in the final document and now part of the UN document defending "Cultural Diversity". The Swedish government nominated her president of the music section for the Intergovernmental European Conference on the State of the Arts in Europe, at Visby, in 2001.
Presently, she is supervising the collection of materials for the Conservatory in earthquake ridden l'Aquila, for Costa Rica, and for 2010, with support from UNESCO for Serbia .
Married since the sixties to Italian composer, Gian Paolo Chiti, she speaks English, Italian, French and German, has a knowledge of Spanish, Portuguese and Russian and is currently studying Arabic. In 2004, the President of Italy honored her with the title "Cavaliere Ufficiale" of the Italian Republic.
Chiti created Donne in Musica (Women in Music) in 1978, as a movement promoting and presenting music composed or created by women, worldwide, of all genres and in all times.
Patricia created Donne in Musica in 1978, and the Fondazione Adkins Chiti: Donne in Musica in 1996, building an expanding network of women composers, musicians, educators and musicologists in over 100 countries to promote women's contribution to music in all times, genres and communities. She commissions up to 45 new works annually, produces festivals, symposiums, undertakes musicological research, directs a large library and archives of music by women with tutelage of the Italian State Archival system. The organization encourages and sustains women in music organizations in Europe, Latin America, North America, Asia and Africa, through grants and scholarships. It supplies music materials to schools and conservatories.
Chiti has written and published books and 500+ scholarly articles, worldwide, about the history of women in music, and she edited publications of baroque and eighteenth century music. She created the project "Music for the Mind" ten years ago and says, "Since our creation in 1978, we have maintained special, direct contact with women musicians and composers in developing countries and in those at war. Most are teaching music in schools, conservatories, academies and universities but cannot afford to buy music, teaching materials, recordings and instruments. Since 2000, we collect second hand music, books and cds, and send them to many parts of the world, especially Africa, Latin America and Eastern Europe. We all know that if our children, grandchildren and future generations are to love and participate in the extraordinary magic and adventure that is music making, listening and creation, they must have the tools with which to learn."
The International Adkins Chiti: Women in Music Foundation was founded in the early nineties to organize festivals, concert series, exhibitions, research projects, publications, conventions, and master classes. Its library and archives house over 32 thousand scores of women's music. The Foundation is an Italian cultural organisation, on the role of the Cultural Institutes, partnering through cultural agreements undersigned by the Italian Foreign Ministry, member of UNESCO's International Music Council and the European Music Council, and is internationally recognized for its activities advocating equal opportunities in the cultural sector.
The Women in Music Foundation, the members of the International Honor Committee of national associations, composers, musicologists and distinguished women, together with a network of musicians in 116 countries, gives visibility, safeguards and sustains research regarding historic artistic production, encourages contemporary creativity and the musical and cultural diversity of women composers. In recent years, activities include the production of an Opera for the International Mozart Celebrations in Vienna, the publication of scholarly volumes, including a book about the history of women in jazz, a history of women in the Mediterranean. It is published in English, Italian, Arabic. The organization also published over 50 books on the history of women as composers.
Chiti is an advocate to the European Parliament that just passed a law providing Equal Opportunities for Women in the Arts and Culture.
Updated: 02/06/2011