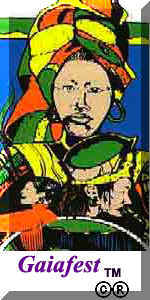 Sasha Daltonn's
one-woman show pays tribute to
Dinah Washington "Queen of the Blues"
Born June 25, in Chicago, IL, Sasha Daltonn is the writer and plays the part of Dinah Washington in her one-woman show "Sasha Sings Dinah" a revue of two dozen songs associated with Dinah
The show won rave reviews around the nation! After an 18-month run in Chicago, it went to New York, optioned by Woody King, Jr., Director of the Henry Street Settlement's New Federal Theater.
"This is a fine and powerful tribute; not just because the overall production is to thoroughly entertaining, but because it provides, for the first time, a look at one of America's more prodigious artists who has been overlooked much too long. Sasha Daltonn is one of the most gifted blues-jazz singers on the scene. She sings with authority, intelligence and feeling, and truly honored them memory of Dinah Washington." -- Hugh Wyatt (Daily News 10/83)
Sasha Daltonn is an extraordinary singer, composer and playwright.
One of America's most respected Gospel producers

Founder of the world-renowned CHICAGO GOSPEL FESTIVAL

Former co-host of Chicago's #1 Gospel Radio Show
"THE SPIRIT EXPRESS MORNING SHOW"

Hostess and producer of the CHICAGO HOUSE OF BLUES SUNDAY GOSPEL BRUNCH
PRODUCTIONS
Chicago International Gospel Festival - the first city-sponsored gospel festival grew from a Saturday afternoon event into the world's largest festival of its type, with three stages and an attendance of over 150,000 per day
Chicago's first tribute to Reverend Dr. Martin Luther King, Jr. with STEVIE WONDER, hailed by critics coast to coast
Goin' Home To Gospel with PATTI LABELLE WTTW Special (PBS-TV/Chicago); Creative Consultant; Talent and Audience Coordinator
School productions utilizing the talent of youth
Chicago My Chicago
Christmas Chicago Style
The Soulful Sounds of Christmas
Mount Sinai Hospital Midwinter Gala
Celebrity fundraiser (NBC) featuring Natalie Cole, Robert Townsend and Reginald Vel Johnson
PLAYS
Runnin' With The 8 Ball
Sentimental Journey
Sasha Sings Dinah - one-woman musical salute to Dinah Washington (CD)
PERFORMANCES as a critically acclaimed vocalist
Carnegie Hall
Lincoln Center
Lionel Hampton Orchestra
Chicago Story (NBC)
Rompin' at the Regal
co-star with GLADYS KNIGHT (NBC)
GOSPEL RADIO and SHOWS
Sasha Daltonn's Gospel Hour
International broadcast
Spirit Express Morning Show
with Richard Steele (1390 AM)
Sunday Gospel Brunch
Chicago House of Blues