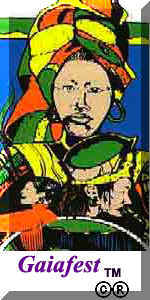 Una Mae Carlisle was born in Xenia, Ohio, on December 26, 1918. She began her professional career at station WLW in Cincinnati on Fats Waller's Rhythm Club Show at the tender age of 14. Una Mae left the U.S. in 1936 for Europe where she appeared in films (most notably, "Crossroads", in which she introduced the hit song, "Darling Je Vous Aime Beaucoup").
On May 20, 1938 Una Mae recorded six sides for Vocalion all of which were released. In 1939 she recorded two sides with clarinetist Danny Polo before returning to the states. On November 3, 1939, Una Mae recorded "I Can't Give You Anything But Love, Baby", with Fats Waller & His Rhythm. This hit recording launched Una Mae's career in the U.S. She began recording regularly for Bluebird until the recording ban of 1942. She had big hits with "I See A Million People" and her signature song "Walking By The River". Twenty-six sides in all were recorded for Bluebird, all excellent. One song she wrote at this time, "You May Not Say It", has yet to surface.
During this point in her career, she was a popular black female musician in a predominately white United States. Other black artists, such as Louis Jordan and Nat King Cole, were fast becoming popular with both black and white audiences, as was the case with Una Mae. Una Mae, a descendant of African black and American Indian, was such a beauty that when she walked onto the stage, the audience would gasp.
The recording ban of 1942 slowed Una Mae's career as it did most recording artists of the day. Una Mae did appear in soundies during the ban, and continued on radio, in movies, personal appearances, and later, on television. After the ban was lifted in 1944, she recorded (arguably) her best sides for Joe Davis.
As the 1940's came to a end, Una Mae was appearing more on radio and movies, while spending less time in the recording studio. She did, however, record four cuts for the legendary Savoy label on July 3, 1946. Una Mae also recorded twelve cuts for National. '"Where The River Meets The Sea" b/w "Stop Going Through The Motions" (National, 9044) were the only tow cuts ever released. Hopefully, the other ten unreleased masters do still exist , and perhaps some day we will be able to hear them. (Can anyone at Savoy / Atlantic help us with this?) "Where The River Meets The Sea" is the sequel to "Walking By The The River", and is every bit as good, if not better.
Una Mae returned to the recording studio with a major label, COLUMBIA, in 1950. Twelve cuts were recorded between January 18, and April 18, using bands led by Don Redman, Bob Chester and Alan Holmes. The six cuts with Bob Chester were scheduled to be released as an album, but instead, were released as 78's.
Una Mae's last known recordings, also in 1950, were on RCA's Batwing label. These are probably the most interesting (six- three-song medleys on RCA DJ 501, 502, and 503). All songs were written by Una Mae and credited to "Una Mae Carlisle and her piano", with backing guitar, bass and drums. Four of the six medleys were instrumental with Una Mae introducing each song. The other two are wonderful vocal treatments. These records seem to exist only as white label, vinyl promos. In fact, there is nothing in the RCA vaults to suggest that they exist at all! This leads one to believe that these recordings were produced by Una Mae herself. Chances are, she paid both the recording costs and the fee to have them pressed. RCA was merely the manufacturer. Why these records were made, we will probably never know. These songs do show Una Mae's more classical side, and I think, give us an idea of what her weekly radio show was like.
She retired in 1954, due to a long illness that caused her death on November 7, 1956. In a 1951 Ebony magazine article, Una Mae says, "I've lived, If I die tomorrow, I'll have no regrets. I've had a full and rich life. Music is in me. It's all I know". [Source]